Intelligent Cost Analysis ®
Software
InCA is a unique tool for building and analysing fully parametric economic models of any manufacturing process.
InCA includes functionality for incorporating complex process flow with built-in or user-defined cost calculations and is designed specifically for like-for-like comparison of different materials, equipment and processes.
Integrated analysis tools enable visualisation of parameter sensitivity, comparison of alternatives and evaluation of different manufacturing scenarios. InCA can also be used to optimise resource utilisation, investment in equipment and tooling and to quantify the potential return on investment from R&D activities or new technology.
InCA is server based facilitating collaboration on joint development projects between companies and providing suppliers with the ability to build shared models to show potential customers the value of their products.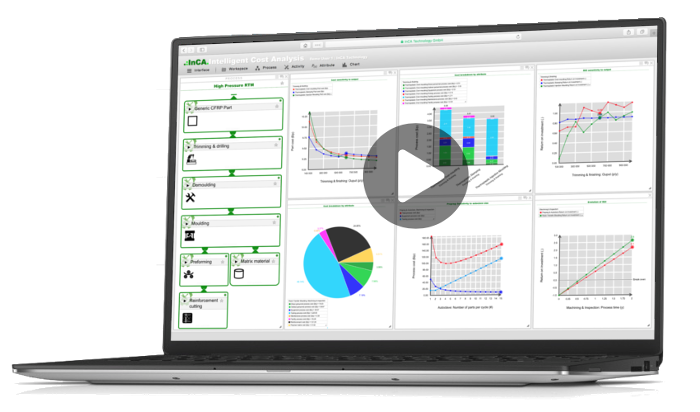 Fully customisable
InCA will build a bespoke parametric model of your manufacturing process with fully customisable & re-usable modules.
Collaborate anywhere
The InCA modelling platform allows efficient collaboration between different users and between different organisations anywhere.
Secure managed data
InCA's data is stored & managed in the cloud with secure encryption and access rights are fully controlled by super-users.
Efficient deployment
InCA is cloud based, reducing IT costs, enabling pay-for-use pricing and giving users instant access to new features and support.